On-line Shopping and E-commerce Website Design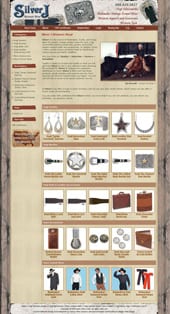 If you sell a product, having a web site to sell online is the least expensive way to increase your sales – IF your site is properly designed. Make sure that your E-commerce website design is properly constructed with due consideration to good search engine optimization practices and you can expect good online sales volumes. If your site is designed by the majority of web designers who are not familiar with marketing and search optimization practices, you could end up with a beautiful site but no sales.
---
Sell a Few Products …or Hundreds
Whether you have only one product to sell or hundreds, we can recommend the best e-commerce solution.  Don't be oversold into an expensive e-commerce solution that you don't need.  We typically recommend spending the least amount necessary to get an effective site initially.  Then, if your sales really take off, you can invest $10 or $20k on a second generation site knowing it will be a good investment. Some of the sites we have built sell merchandise like SilverJ Western Wear, Custom Handcrafted Jewelry, Blaze1 Clothing, and Residential Water Treatment Systems.
---
Get a Free Consultation
If you would like to find out more about options for selling your products on-line, please contact us to schedule a free consultation and receive a no-obligation price quote.