Medical Industry SEO
Custom-tailored industry specific strategies to help your clinic dominate searches and increase scheduled procedures and new patients.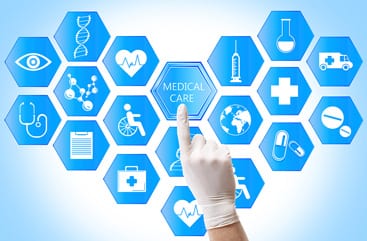 Industry specific SEO is relatively new, and can achieve incredible results when tightly tailored and customized to one clinic's needs.
The majority of people planning to pursue out-of-pocket elective procedures search online for the best-reviewed provider in their area.
Appearing high in those local searches and having good online reviews increases traffic to your website and new patient consultations.
Accurate listings are the first step in online marketing.
More than 40% of online listings are inaccurate, incomplete, or missing.
Search engines & local search, GPS devices, smart phones & social media have fundamentally transformed the way people and businesses purchase products. Back in the heyday of the printed yellow pages, you only had to worry about one listing. Now, whether you know it or not, your business is already nominally included on some digital search portals and missing from others.
Medical Offices increase clientelle and scheduled procedures dramatically by being included in online directories where local people search for the services you provide.
Ensuring that your location, phone number, name and more are correct in hundreds of places online – we solve that problem!

It is often said that the best place to hide a dead body is on Page 2 of Google search results. YOUR business should NOT be there!
We can apply Search Engine Optimization to your existing website to ensure that you have keyword-phrase rich title and meta tags, and other "back end" programming that helps your website rank higher in keyword-specific searches.
When people in your area search online, most clicks go to one of the top three results. That should be you!

Facebook, Google +, Twitter and Instagram, LinkedIn, Pinterest and more, having a social media presence for your medical office is essential to developing the relationship between your practice and your patients. Because that's what today's customers expect – a valuable relationship.
When we create a social media presence that shares useful new original content and presents your clinic in an approachable, professional way, page likes, website visits, and sales and conversions go through the roof!

How we custom-tailor services to increase your clients
Many web design companies offer package-deal bundled services at exorbitant cost. We don't! We will talk with you about your unique practice, market area and needs, and custom tailor our services to create the most immediate results possible!
Local Business Listings so that no matter what search engine, map or review site someone uses, YOUR practice tops the list!
On-Site SEO to create keyword-rich content, title and meta tags that make your website rank higher in relevant organic searches across the web.
Comprehensive Social Media Management and targeted ads to create the kind of relationship-driven online presence that today's customers and clients demand.
Between these most-essential services and many more, we can assess what your office needs most and create a cohesive effort that drives your name up the search results quickly while increasing scheduled procedures and making your clinic a recognized name in your local city or region.